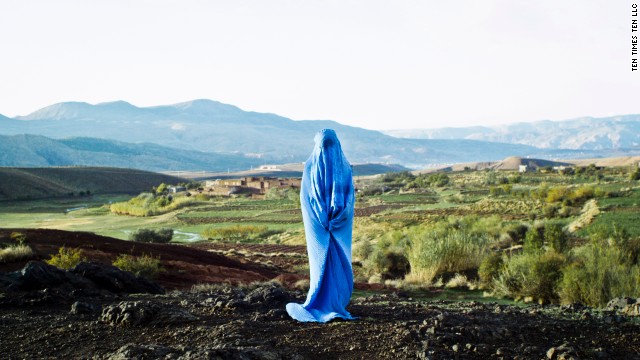 To be born a girl in Afghanistan is often to be ushered into a life of servitude, where girls have very little worth and very dim futures. Amina is forced to marry at 12, to bear a child though still a child herself -- while her own brother is given her dowry money to buy a used car. But Amina, whose name was changed and story portrayed by an actress out of concern for her safety, has had enough, and she is fighting back. CNN Films' "Girl Rising" tells the stories of Amina and other girls from around the world and how the power of education can change the world. Learn more about the girls' inspiring stories.
(From 10x10)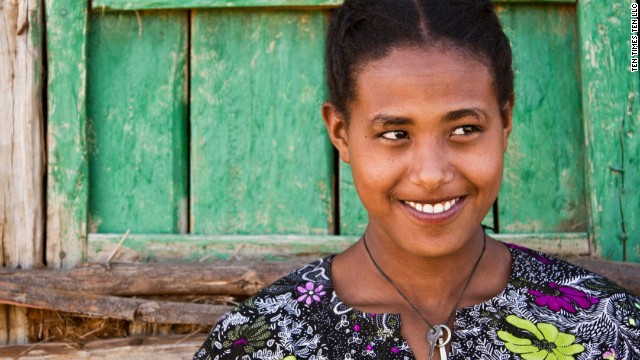 "What if a girl's life could be more?"
When Azmera turned 13, it was time for the Ethiopian girl to be given to a stranger in marriage, like her mother and grandmother before her. But Azmera refused. Azmera is fearful, but she is not alone. She has a champion beside her: an older brother who would give up anything for his sister to be able to stay in school. Together, brother and sister dare to reject her fate.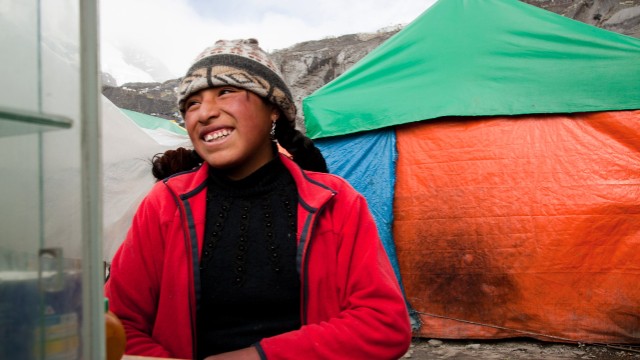 "Poetry is how I turn ugliness into art."
La Rinconada, Peru, is a bleak corner of the world that regularly turns out two things: gold from deep within its mountain, which is immediately sent far away; and despair, which remains. Senna's is the poorest of the poor mining families clinging to that mountain. Every day is a struggle. Yet, somehow, she was given two magnificent gifts: a father who named her for a warrior princess and insisted that she goes to school, and a talent with words. And when Senna discovered poetry, everything changed.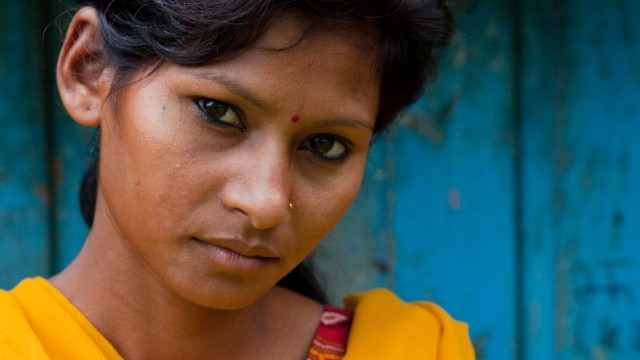 "Change is like a song you can't hold back."
Suma's brothers are sent to school, but her parents have no money for a daughter's education. Given into bonded servitude at age 6, Suma labors in the house of a master from before dawn until late at night. For years, the Nepali girl suffers in silence, until music gives her a voice. A stroke of luck and kindness gives Suma a chance to go to school -- and a crusader is born.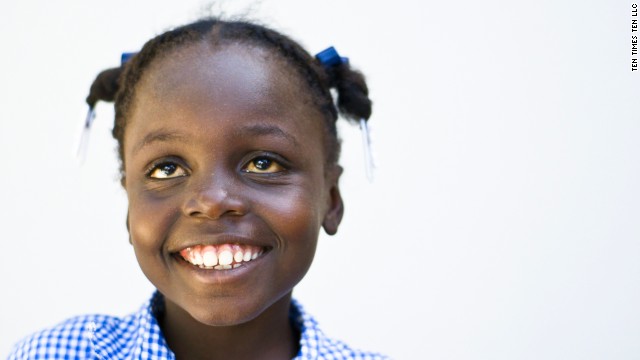 "I will come back every day until I can stay."
Wadley is 7 years old when the world comes crashing down around her. When Haiti's catastrophic earthquake destroys lives, homes and families, Wadley's happy life with her mother, filled with friends and school, becomes a struggle to survive in a teeming tent city, devastation and grief all around. But Wadley believes she is meant to do something special with her life -- and that the way to begin is by getting back to school. What happens when this irrepressible spirit confronts a system that tells her she is unworthy of an education is an inspiration to the world.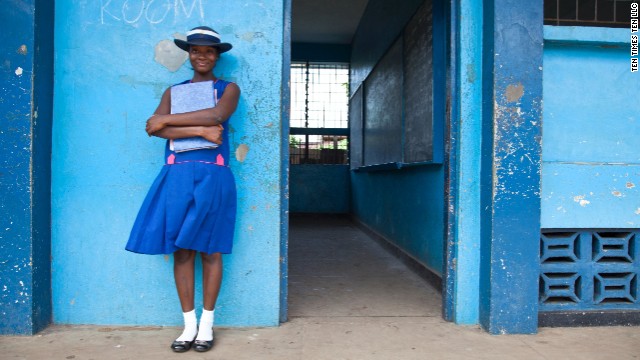 "Now there's nothing to stop me. Nothing in the world. Nothing in the universe."
Mariama describes herself as a typical teenager, which in itself is remarkable. Her poverty-stricken country, Sierra Leone, is still recovering from a brutal decade of civil war. But Mariama isn't looking back; she is the voice of the future. She is the first in her family to go to school and already has her own radio show and dreams of being a famous scientist and a television star.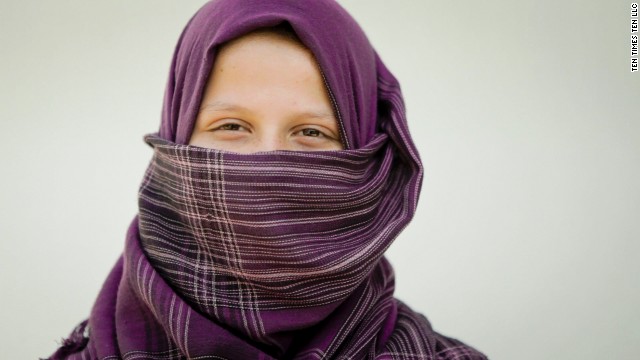 "He was strong, but I was stronger."
An Egyptian girl of 12 whose family can't afford to send her to school has very few options. She can become a street kid; she can become a bride; she can become a target. Yasmin -- whose name was changed and story portrayed by an actress out of concern for her safety -- is lured into the trap of a sexual predator. But what she doesn't become is a victim. Yasmin becomes a superhero.
You can help the girls like the ones featured in CNN's "Girl Rising"
The 10x10 Fund is split equally among the seven nonprofit partners of "Girl Rising"
You can make an impact for girls' education when you give, share and rise up
CNN Films' "Girl Rising" tells the stories of extraordinary girls from across the globe and the power of education to change the world.
(CNN) -- CNN Films' tells the stories of girls across the globe and the power of education to change the world. Are you inspired to help the cause of girls' education around the world? You can make an impact in many ways, but by just being aware of the issue, you can spread the word. By acting in your own community, you can make a global difference.
GIVE
CNN and Impact Your World don't accept donations but do help you find reputable places to give your money and time. "Girl Rising" is the centerpiece of 10x10, a global campaign to educate and empower girls. It has created the 10x10 Fund for Girls' Education.
Donations to this fund are distributed evenly among the film's nonprofit partners. Many of the girls profiled in the film were helped by these organizations, and the groups continue to work for girls' education in developing countries. As little as $50 can educate a girl for a year.
The film's seven nonprofit partners are:
A New Day Cambodia is a nonprofit organization providing shelter, food and education to Cambodia's garbage dump scavenger children. Sokha, who is featured in "Girl Rising," was one of those children.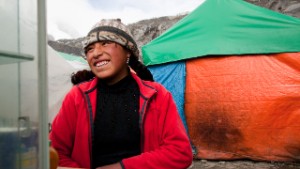 Senna is from La Rinconada, Peru. Her father named her for a warrior princess and insisted that she goes to school.
CARE USA works to help educate girls in some of the poorest, most desperate parts of the rural areas in the mountains of Peru. Senna from "Girl Rising" was helped by this organization.
GirlUp -- United Nations Foundation is a campaign inspiring American girls to take action for girls in countries such as Ethiopia, Guatemala and Liberia who face a lack of access to education and are susceptible to child marriage, high maternal death rates and HIV infection.
Partners in Health has worked in places such as Haiti, Rwanda, Malawi and Lesotho. They try to help all children, especially girls, receive the health care and social support needed to go to school. Wadley from "Girl Rising" benefits from Partners in Health's work in Haiti.
Plan International USA tries to give girls around the world access to food, water, education, financial security and protection from sexual violence and exploitation. Yasmin, the girl in Egypt in "Girl Rising," was part of a Plan International USA program helping to keep street girls safe.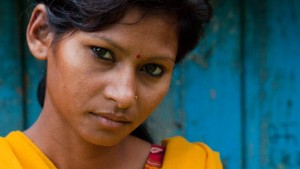 Given into bonded servitude in Nepal at age 6, Suma worked from before dawn until late at night. A stroke of luck gave Suma a chance to go to school -- and a crusader was born.
Room to Read focuses on helping young girls develop literacy skills and a habit of reading. Their hope is to create a legacy of gender-equal education in developing countries such as Nepal and Cambodia. Suma from "Girl Rising" had the chance to learn because of Room to Read.
World Vision supports girls' education in many countries through many initiatives. Two of the girls in "Girl Rising" are World Vision-sponsored children: Ruksana from India and Azmera from Ethiopia.
SHARE
You can also take action by speaking out. What's one thing you would tell girls of the world about education? Share your message in an open letter to girls of the world on CNN's iReport. and you could be part of CNN's coverage.
Join the conversation about "Girl Rising" on CNN, Facebook, Twitter and around the Web. Follow #GirlRising to tweet celebrities, big names in the girls' education field, CNN talent and everyday people around the world who just want to make a difference.
If you have questions or story ideas related to girls' education and "Girl Rising," e-mail ImpactYourWorld @CNN.com.
RISE UP IN YOUR COMMUNITY
The 10×10 group has partnered with a film distribution service to allow anyone to book "Girl Rising" into movie theaters across the country. But it will only come to your community if enough people reserve tickets to see it. The money raised from tickets goes to the 10x10 Fund. To host a screening of the film "Girl Rising" in your community CLICK HERE.